| | |
| --- | --- |
| Newbie! Hello! | |
Welcome to the WAHM Forums - WAHM.com.

Welcome to WAHM Forums

Already registered? Login above

OR

To take advantage of all the site's features, become a member of the largest community of Work-At-Home Moms.

The advertising to the left will not show if you are a registered user.
| | | |
| --- | --- | --- |
| | | |
06-20-2013, 08:29 AM
WAHM Regular

Join Date: Jun 2013

Location: Largo, FL

Posts: 42
Newbie! Hello!
---
I'm Andii and I'm a late-20something mama to (almost) two girls! I'm currently stuck in a hospital room on bed rest due to pPROM just waiting to hit 34 weeks so I can be induced (July 3rd) and meet my new little girl! I have an 18 month old at home who is SO unbelievably awesome and I love her to death.
I was a SAHM for over a year with my daughter. In that time, I went to school to become a nail tech and worked part-time in a salon until deciding to go back to work full-time in an office when an opportunity became available at the school my husband teaches paramedics at. The salon business wasn't profitable at the time and I wanted to be able to give my husband the opportunity to be home more with our daughter as he works two full-time jobs between teaching and his normal paramedic job.
I've done several WAHM jobs over the years, from direct sales/party plans to customer service for a large shop-at-home channel. I adore my office job but I wanted something I had a bit more control over and so I found South Hill Designs! I was originally a DIW for another company (and still am...over two months later with no end in sight) but the SHD opportunity was presented to me and I haven't looked back since! Now not even two months in I'm officially an Independent Artist (lost my training wheels!) and have one potential recruit! And most of this has been done from a HOSPITAL BED! I can't believe how rewarding and awesome this company is! I've sold two lockets to two different nurses already and I've really only been trying to sell to the staff here for a weekish, lol!
I'm so glad I found this forum because even though I may not be a TRUE WAHM anymore, I still feel that spirit and love the opportunity that a DS company gives me to maybe even be a WAHM again sometime soon!
If you have any questions about SHD, feel free to message me! I've also previously been a rep for Avon, Mary Kay and It Works! and can answer questions about those companies from the perspective of a former rep.
06-20-2013, 09:30 AM
WAHM Addict

Join Date: May 2011

Location: Midwest USA - Grew up on the prairie and love the wide open plains

Posts: 3,812
---
06-20-2013, 10:14 AM
WAHM Regular

Join Date: Jun 2013

Location: Largo, FL

Posts: 42
---
06-20-2013, 10:15 AM
Grand WAHM

Join Date: Mar 2007

Location: United States

Posts: 16,327
---
Hello Andii
Welcome to the forum.
06-20-2013, 12:53 PM
Grand WAHM

Join Date: Dec 2005

Location: Illinois South of Chicago

Posts: 16,853
---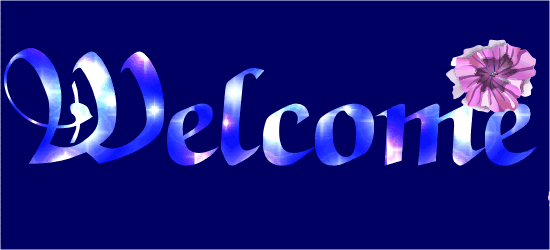 06-20-2013, 11:27 PM
WAHM Regular

Join Date: May 2013

Location: Denver, CO

Posts: 35
---
Welcome to the forum! It's nice to meet you
06-21-2013, 04:39 AM
WAHM Master

Join Date: Jun 2005

Location: Smalltown , Oregon

Posts: 6,055
---
Welcome to WAHM -
06-21-2013, 03:58 PM
WAHM Addict

Join Date: Sep 2007

Location: United States

Posts: 3,672
---
Welcome to the forum
| | | |
| --- | --- | --- |
| | | |
| | |
| --- | --- |
| Thread Tools | Search this Thread |
| | |
Posting Rules

You may not post new threads

You may not post replies

You may not post attachments

You may not edit your posts

---

HTML code is Off

---