Sponsored Post.
Managing your baby's budget is not an easy task. You have to spend a lot of money on multiple essentials such as medicines, diapers, toys, and clothes. So you'll want to save as much money as possible.
If you are now on a limited budget, there are different ways to dress your toddler in fashion while avoiding spending a fortune on their clothing. Here are 5 tips on how to buy toddler clothes on a budget.
Check Out Thrift Stores
One of the most common ways to find children's clothes at a cheap price is to buy them secondhand. Young babies and toddlers grow so fast that they often outgrow their clothing before they wear them out. A lot of parents know this and sell their children's outgrown clothes to thrift stores for some money back.
There's a big chance that you will be able to find secondhand garments at thrift stores that are still in amazing condition. Sometimes you may even find new clothing with the tags still on that the previous owner has rejected for different reasons.
While shopping for your toddler clothing in thrift stores, you should check the garments to ensure they are in good condition. Small problems like a torn seam or a missing button can be easily fixed. And make sure you wash everything before putting it into your child's wardrobe to prevent any germs.
Buy From Clearance Rack
While most brands market the newest collections in the front of their store, you should skip over them and head straight to the back of the store. This is where the clearance racks are. Clothes that haven't been sold for a while would end up in this section to make room for new products.
To get these clothes off their shelves, stores often put a big discount on their prices. You may even find some great-quality and fashionable pieces of clothing for your toddler for 50 - 70% off. Plus whenever there's a store-wide sale, the prices in the clearance section are typically even lower.
Try Online Stores
Big brand stores always have the trendiest and newest designs but let's be honest, their items are probably quite expensive. Our advice is that you do not stock your toddler's wardrobe with famous designs as they will burn a hole in your wallet. Instead, you could try shopping at some online shops. You may find high-quality and cute clothes for your toddler at a much more affordable price.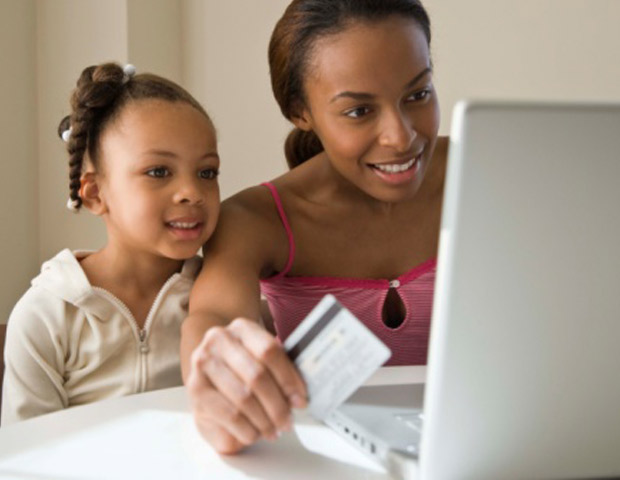 While there are hundreds of online stores on the internet, we highly recommend you check out Baby Outlet. Their store offers a wide range of clothes for children of all ages with trendy designs and at reasonable prices. Plus, they also provide several benefits for long-term membership and special discounts on big occasions.
Take Advantage of Hand-me-downs
What's better than cheap clothing? It's free clothing for your toddler. Most of the time, you will probably get some hand-me-downs from your relatives, friends, or neighbors. These are the clothing that their children have outgrown but they are still in great condition and your kid will probably fit in them.
Personally, we love hand-me-downs. Your children will get free great clothing that makes them happy while you save a nice amount of money on their clothes.
End-of-Season Shopping is highly Recommended
Shopping at the end of the season and during shopping holidays is a good way to save some cash. In fact, most retailers out there offer discounts on items associated with the season that's about to end to make room for new items. So it's the perfect occasion for moms to stock up their child's wardrobe with new clothes and save some money.
Bonus tip: Go for items that are a size or two larger than your toddler normally wears.