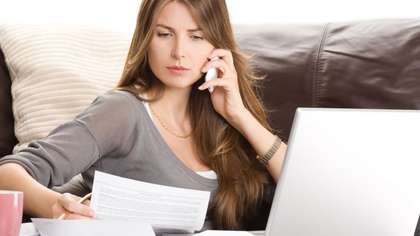 Do you need to take a pay cut to work from home?
As a busy momma, you know that one of the best ways to be able to work and take care of your kiddos is by finding a flexible job. But, truth be told, the fear of not being paid as a remote worker what you would be receiving if you worked in an office is holding you back from looking for a telecommuting job.
Fear not, work-at-home moms! While it's true that when workplace flexibility was still a fairly new concept, the salary rates that were offered by companies to their telecommuting staffers was less than the average rate given to those who worked in an office. Why? At that time, flex work was still very much considered a perk, not a part of how smart, savvy companies conducted business. Now that companies are realizing the many benefits of having a telecommuting staff (both for themselves as employers as well as the employees), flex is just another part of the position, not something that replaces actual compensation.
Here are just a few examples of actual jobs, with telecommuting vs. in-office salaries:
Editorial Assistant
Remote position: Salary - $30,000-$40,000+
In-office position: Salary - $32,000
Senior IT Consultant
Remote position: Salary - $85,000
In-office position: Salary - $84,000
Medical Coder
Remote position: $13-$25/hour
In-office position: $16/hour
If you're still concerned that you'll need to take a pay cut in order to work from home, consider these tips:
Know your worth.
Let's say that you're looking for a job as an administrative assistant. It's smart to know how much the fair market value of the salary is for that position before you start applying for positions. Sites such as PayScale have salary calculators that can help you determine what the going rate is. That way, you can have more leverage during a job interview to know what you should be paid—and what's simply too low.
Be prepared to negotiate.
As with any job offer, you should be prepared to negotiate salary for a flexible job. Never assume that the salary offered is the final amount that you can receive. Especially if the salary is lower than the average, you can (and should) negotiate for a higher number, particularly if you have experience in the field, strong skills, and also have previous telecommuting experience—all factors that can help command a higher salary.
Add up the savings.
You might find a position that's absolutely perfect for you. You'll be able to not only work from home, but it fits in with your kids' schedules and you'll be working in an industry that you love, with many opportunities for growth. However, the pay is a little lower than you anticipated. Here's where you need to weigh all the added benefits of a telecommuting job. For starters, you won't have to shell out big bucks commuting every day into an office (and think of all the time you'll save when you can work from your home office, too!). You will also save money on fancy office attire, expensive lunches, and all of the other expenses you would incur if you worked in an office.
For the most part, you should not have to accept any sort of pay cut when it comes to accepting a work-from-home job offer. Telecommuting jobs don't pay less than office jobs. Of course, there will always be exceptions to the rules, and ultimately, if you find a telecommuting job you love that doesn't have the most stellar salary, you should consider all the other ways you'll save money by working from home. Believe it or not, all of those savings might add up, making it sensible for you to work from home, in dollars and cents.