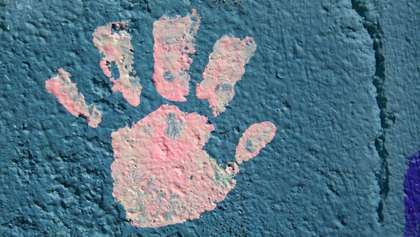 If moms could borrow just a fraction of their preschooler's energy and use it for themselves, they wouldn't have a problem marking tasks off the to-do list. With an energetic preschooler and a pile of work to be done, it's easy to just turn on the TV or hand over the iPad to catch a few moments to work. While experts say small amounts of TV for kids over two is okay, most recommend limiting screen time. So how is a working mom to get some work done? By encouraging independent play, you can work while you preschooler engages themselves in a fun activity. Here are 15 preschool activity ideas with minimal set-up.
Create a scavenger hunt.
Hide and seek is fun, but if you create a scavenger hunt, you can get some work done without hiding in the closet. You can create a list and direct your little one what to find next while you work from a good vantage point. Or, you can ask your preschooler to search for things that all have something in common. For example, have a scavenger hunt for things that are red, or things that are square. Not only will they stay occupied, but they will learn colors and shapes, too.
Take work outside.
You may not have to keep the little ones inside on a nice day so you can get work done. If your work station is mobile, take work outside. Heading outside is a great way for kids to burn off some of that energy. Dig out a patio chair and watch them go. Play with bubbles, a sandbox, a swingset, or any number of other outdoor toys. Be sure, though, that you're able to watch carefully while working. This type of activity is usually best for small tasks like sending emails.
Play with a sand or water table.
If you can't head outside, bring some elements of the outdoors inside with a sand or water table. This may be a bit messy, but it will keep most preschoolers engaged in active play. You don't have to limit a water table to just water either—you can fill it with rice or dried beans, anything to dig in that's safe.
Have independent art time.
Sure, creating Pinterest-worthy crafts is fun, but taking a step back encourages creativity in your child. Instead of setting out with something in mind for your child to make, put together a box of craft supplies and see what their own imagination comes up with. Switch up the different supplies in the box every so often for more variety. Often, this is a task they can do right next to you at the kitchen table while you work.
Build a fort.
What kid doesn't like a good fort? Depending on your child's abilities, you may need to help them get started building, then work while they play inside. Older kids can often do just fine dreaming up—and building—their own fort.
Create with play dough.
Play dough is another good activity preschoolers can do right next to you. Toss in some kitchen tools or toy cars to expand play even further. If you can't handle the mess, try adding play dough to some balloons, like in this DIY.
Create with building toys.
Toys like blocks, Legos and gears are great ways to encourage independent play while also building fine motor skills. Choose whichever type of building toy suits your child, or rotate multiple options for more variety.
Play dress-up.
Once kids are old enough to dress themselves, you have another avenue for independent play. Dress-up can be fun for both boys and girls, and it's an activity that's easy to supervise while multitasking.
Listen to audio books.
The more words a child hears, the more they learn language. Reading to your child is great and should be done often, but you can also replace some TV time with audio books. They can play with their toys while they listen. Children's music can also be helpful for entertaining preschoolers.
String beads.
Simply beads and a string can occupy a preschooler, and help with hand / eye coordination. You can pick up a kit designed specifically for this age, or create your own by picking up large beads at a craft store. You can also use pipe cleaners instead and add variety by sticking them into a play dough base or inside a strainer.
Practice patterns.
There are a lot of activities that preschoolers can do independently and still learn. Pattern blocks help kids practice their patterns, colors, and shapes. You can buy your own, or create them with paper or cardboard.
Play matching games.
Preschoolers can start to learn matching, and games can help. There are several printable matching games that are easy to prepare. Or, you can trace an object on paper, and have them match the object to the tracing.
Break out the "quiet boxes."
Prepare a box of activities that your preschooler can do just while you work. Ideally, you could make a box for every day of the week. By keeping the box just for work time, it feels new and special, unlike toys they can play with all the time. Puzzles, coloring books, games -- there are a lot of possibilities, and you can make each one different.
Play with stickers.
Preschoolers can have a lot of fun with stickers. Get a big sticker pad and some paper out, and just let them play. Or, there are reusable sticker pads that work like window clings. It's another good activity your little one can do while sitting next to you.
Rotate toys.
Toys that are played with often can get boring. But that doesn't mean you have to frequently buy new toys. Instead, rotate them. Put some away so they can't be played with for awhile. When you get them back out, they'll be like new toys again.
What is your preschooler's favorite activity to do while you work? Share it with us in the comments!