Adopt an attitude of gratitude and become inspired by your job search with these three tips.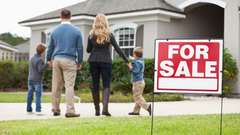 Real estate is one of many work from home options--but how do you know if it's right for you? Here's what you need to know before getting started as a real estate agent.
While you had to go through a learning curve, you learned how to work from home successfully and are now comfortable with your telecommuting gig. Maybe a little too comfortable.
Have a question?
Interact with other work-at-home moms (or dads, grandmas...). Get answers to questions about job opportunities, scams, home businesses and much more.
Most Recent Conversations
Read the Latest in: