We're so excited for the new products that have been added!! Summer is going to be delicious!!
First the Burgers called Smash burgers!! You no longer have to eat pressed burgers!! These taste and have the consistency of homemade burgers!!
First the Black Angus Short Rib Burger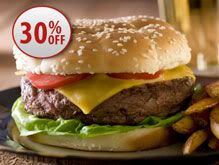 Next the All Natural Turkey Burger with white breast turkey meat!

My mouth is watering already!! The burgers are 30% right now too!!
Enjoy!