| | |
| --- | --- |
| Its Friday! whoohoo! Any big plans this weekend? | |
Welcome to the WAHM Forums - WAHM.com.

Welcome to WAHM Forums

Already registered? Login above

OR

To take advantage of all the site's features, become a member of the largest community of Work-At-Home Moms.

The advertising to the left will not show if you are a registered user.
| | |
| --- | --- |
| | |
10-14-2011, 06:06 AM
Grand WAHM

Join Date: Dec 2005

Location: Illinois South of Chicago

Posts: 16,869
Its Friday! whoohoo! Any big plans this weekend?
---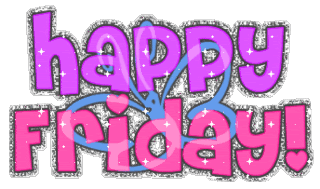 Were going to the pumpkin farm tomorrow & fishing Sunday not to much going on this weekend its going to be cooler out only 60 or so.
10-14-2011, 08:47 AM
Awesome WAHM

Join Date: Aug 2010

Location: Parker, Co

Posts: 686
---
My daughter turns 11 tomorrow so we are having a slumber party tonight. 10 girls who will probably stay up all night but it will be fun!
10-14-2011, 11:49 AM
Super Moderator

Join Date: Mar 2010

Location: United States

Posts: 15,159
---
Im going to read a book, not WORK, just feet up and read
It seems like forever since Ive taken time to do that
Bonnie
10-15-2011, 04:58 PM
Awesome WAHM

Join Date: Mar 2011

Location: Naugatuck, CT

Posts: 595
---
My big plans are to clean out my closets and my cellar. Time to put away the summer clothes and take out the fall and winter clothes. If it stops raining I would like to go out and clean up the flower gardens before all the leaves come down. Hope every one has a great one!!!

Kathy
10-15-2011, 05:22 PM
Tonight is HomeComing!!
---
My oldest daughter has a Home Coming dance tonight.That is our excitement for this weekend!!LOL.Hope you have a good one!
10-15-2011, 10:34 PM
Super WAHM

Join Date: Oct 2011

Location: Shawnee, KS

Posts: 312
---
It's been a busy week for me. I wish I could just stay home and relax but we have a family gathering tomorrow. *sigh*
10-16-2011, 03:53 PM
Mad Scientist

Join Date: Mar 2007

Location: SW Texas

Posts: 81
---
Our big plans this weekend entailed cleaning & staring to baby-proof our house. Our daughter just started crawling about two weeks ago and she is everywhere!!!
10-16-2011, 06:14 PM
WAHM Addict

Join Date: Mar 2007

Posts: 3,016
---
Well looks like I'm a little late here
went to a tastefully simple party yesterday then it was on to a Halloween Party we didn't get home till late and so glad I could relax to day not use to being out after 9 pm any more!!
Hope everyone had a safe and happy week end
Linda
| | |
| --- | --- |
| | |
Thread Tools
Search this Thread
Display Modes
Posting Rules

You may not post new threads

You may not post replies

You may not post attachments

You may not edit your posts

---

HTML code is Off

---