| | |
| --- | --- |
| Feeling Alone | |
Welcome to the WAHM Forums - WAHM.com.

Welcome to WAHM Forums

Already registered? Login above

OR

To take advantage of all the site's features, become a member of the largest community of Work-At-Home Moms.

The advertising to the left will not show if you are a registered user.
| | |
| --- | --- |
| | |
02-03-2013, 02:58 PM
Self-care Advocate

Join Date: Jul 2012

Location: Washington

Posts: 346
Feeling Alone
---
Feeling Alone
"I would rather be alone than be with people who make me feel lonely.
" ~Robin Williams
I see and hear people every day who are seeking their soul mate. Social media, online dating…we're trying to find that person who can fill our emptiness. We're diligently searching to find The One. Valentine's Day doesn't help…
You can relax. Call off the search. They don't exist.
"You're wrong! She really loves me." "We're best friends." "I can't be without him."
I'm not saying this connection thing
never
happens…I'm saying there's a lot of self deception involved. All for the sake of NOT being alone.
What's so bad about being with yourself? I'll tell you what's so bad…we don't like ourselves much.
Translation:
ANYone is better than being alone with me.
Now you may disagree, but there is a definite stigma that goes with being alone. "You're SINGLE?" is asked with the same disdain as if discovering you have a contagious disease.
If that weren't true, we wouldn't put so much energy into hiding our relationship status or loudly bragging on it. "Yup, I'm single and I'm proud of it." Or "Been together 30 years, now."
Who are you trying to convince of your happiness, exactly?
Are you aware there is a difference between being alone and being lonely?
Other people have nothing to do with either feeling.
I grew up in a family of 6 and I was perpetually lonely. Married 30 years and was perpetually lonely.
So love others, miss them when they're gone, but I don't recommend you tie your happiness to them being present in your life.
**The fact is, I don't recommend you see yourself as separate from anyone in the first place. I vote for seeing the connection between us all. Not an easy thing to do.
Connected, but not attached.
There's a story of a Sufi master on his deathbed, who is surrounded by mourning devotees, crying and bemoaning his demise.
"Master, how can you leave us?" they wailed.
And with soft, kind eyes he responded, "Leave you? Leave you? Where could I possibly go?"
Namaste, y'all.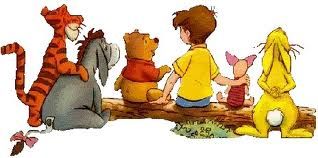 .
02-05-2013, 03:07 AM
Awesome WAHM

Join Date: Mar 2012

Location: Seattle, WA

Posts: 599
---
I like being along sometimes
02-11-2013, 11:29 PM
| | | | |
| --- | --- | --- | --- |
| | Miss | | |
---
I'm a completely aloof person. I do have circle of friends but we don't get to see often since we all have different work. Thank you for this share. Such a wonderful motivation for me.
| | |
| --- | --- |
| | |
| | |
| --- | --- |
| Thread Tools | Search this Thread |
| | |
Posting Rules

You may not post new threads

You may not post replies

You may not post attachments

You may not edit your posts

---

HTML code is Off

---