| | |
| --- | --- |
| The Secret to Wealth is Residual Income month after month. (sbc) | |
Welcome to the WAHM Forums - WAHM.com.

Welcome to WAHM Forums

Already registered? Login above

OR

To take advantage of all the site's features, become a member of the largest community of Work-At-Home Moms.

The advertising to the left will not show if you are a registered user.
| | |
| --- | --- |
| | |
11-05-2011, 03:44 PM
WAHM Regular

Join Date: May 2011

Posts: 139
The Secret to Wealth is Residual Income month after month. (sbc)
---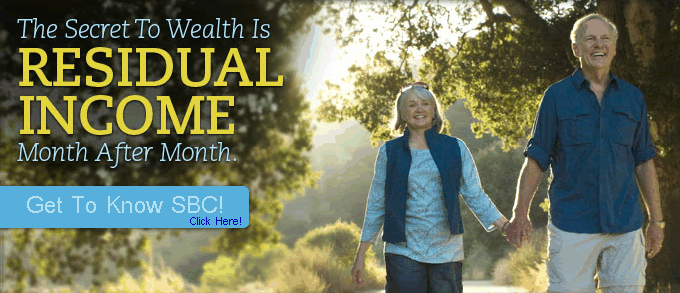 There are basically 2 types of Income streams in this world.
One is
Active Income
& the other is
Residual Income
.
Active Income
stream is the one that is earned via working hard in the economy. And if you stop working, you will lose that entire income stream. You have to work hard consistently to earn an active income. The Best Example of Active Income is the job Income. You have to go to your work place to complete a task (job) in order to receive a paycheck at the end of the pay period and if you stop working or get fired from your job, you will lose that Income stream.
Now,
Residual Income
stream is something that is developed after having to work hard at once. And once you complete that hard work (task), that's it. Your job is over. That Income will keep flowing into your bank accounts for the rest of your life … whether you work, sleep, travel the world … or even die.
Get to know SBC!
Click Here >>>
SBCPower.com
| | |
| --- | --- |
| | |
Thread Tools
Search this Thread
Display Modes
Posting Rules

You may not post new threads

You may not post replies

You may not post attachments

You may not edit your posts

---

HTML code is Off

---