| | |
| --- | --- |
| Watkins Business Opportunity Info! | |
Welcome to the WAHM Forums - WAHM.com.

Welcome to WAHM Forums

Already registered? Login above

OR

To take advantage of all the site's features, become a member of the largest community of Work-At-Home Moms.

The advertising to the left will not show if you are a registered user.
| | |
| --- | --- |
| | |
09-16-2008, 03:41 PM
WAHM Fanatic

Join Date: Jan 2007

Location: Canada

Posts: 1,890
---
Here are some F.A.Q's about the Watkins Business Opportunity

Q. What kind of products do you have?</font>
A. Basically we have 4 different product lines, we have:
~A gourmet food line, which includes our famous spices, extracts, sauces, and more.
~A Home Care line including some of the most natural and safe cleaning products you ever saw
~A Nutritional line which includes great supplements as well as medicinal and other health products
~And a Personal Care line which includes shampoos, toothpaste, body lotions and much more
We have about 350 products in our catalog and there's something in our catalog for everybody!
We
have the kind of products that people use in their home everyday like
nutrition, things for cooking, health, personal care and cleaning.
They're great quality at reasonable prices that people use in their
home anyway. Watkins has been in business since the 1800's and your
great grandmother probably knows Watkins, We're most famous for our
vanilla, liniments, salves, and we have great supplements, all natural
cleaning products.
Q. Do you have a minimum each month?</font>
A. No, Watkins does not require any monthly minimums.
Q. Do I have to sell?</font>
A. No, there are many different ways to build a successful Watkins business.
Q. Do I have to carry an inventory?</font>
A. No, you do not have to carry an inventory to build a successful Watkins business.
Q. How much does it cost to start?</font>
A.
To start it only costs $39.95 but Watkins does offer enhancement
assortments if you decide to upgrade later, but not required.
Q. Are there territories or limitations were I can sell or build my team?</font>
A. No, you can sell or build your business across Canada and the US.
Q. What kind of training and support does Watkins offer?</font>
A.
Watkins offers fantastic train and support through their online website
and emails. Also their support phone line is terrific; they are very
friendly, efficient and reliable.
By joining my team you will
also get the support and training of The Summit Group. This is a group
of Watkins associates that are dedicated and supportive on helping you
build your Watkins business. They offer wonderful business tools,
promotions, incentives plus so much more.
If
you would like more information about the Watkins Business Opportunity,
please feel free to have a peek at my business e-book at
http://www.tsginfo.com/index.php?rc=CG6499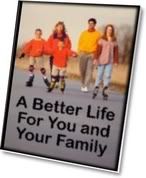 If you have any questions or need more information feel free to contact me.
| | |
| --- | --- |
| | |
Thread Tools
Search this Thread
Display Modes
Posting Rules

You may not post new threads

You may not post replies

You may not post attachments

You may not edit your posts

---

HTML code is Off

---