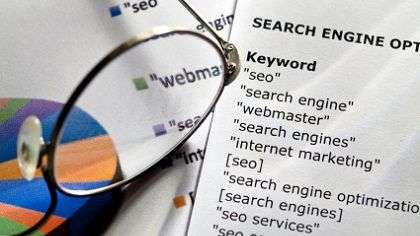 If you really know your way around the web, there are plenty of opportunities for you to work as an Internet researcher. The Bureau of Labor Statistics reports that the job outlook for online researchers is above average through at least 2018. All you need to get started is some research know-how and a high speed Internet connection. It also helps if you have a specialized skill or degree, because companies may be looking for your particular area of expertise.

Who's Hiring
There is a wide range of companies that outsource research projects. Law firms are always hiring, so if you have any sort of legal background, this presents a great opportunity. Political action committees and campaigns need researchers during election years (make sure they're offering pay and not volunteer work). Marketing firms, insurance companies and health care companies are also expected to be offering more Internet researcher jobs in the coming years. These are just a few ideas to get you started.

Work Description
The hours you'll work as an Internet researcher partly depend on your client. In some cases, you'll be given a task with a quick deadline--such as finding case law related auto accidents, or finding the average cost of a product or service in different cities. In others, you'll have a longer amount of time to do the research, but perhaps need to go more in depth on a topic. Some clients will expect you to work during business hours, and others will just want the work to be done on time. You'll also need to be able to compile the research according your clients' needs. This could range from a Word or PDF document to an Excel spreadsheet or a PowerPoint presentation.

How to Land Work
You can apply for work at an Internet research service. The advantage here is that the company that hires you does all the research and marketing to find clients. You could join the national Association of Internet Researchers as another way to find clientele and keep up with the latest advancements in the field. If you set up work as an individual, you'll want to build a web presence for yourself to market your skills, and then start making cold calls to law firms, marketing companies and other sources. You can also bid for projects on various job websites.

Research Tools
The following is a partial list of some of the tools that the top Internet researchers use:
Zotero and Wired-Marker (Firefox add-ons)
iCyte
Similar Web
Concierge (Safari plug-in)
EagleFiler and Selenium (Mac OS X)
SpringNote
Google Notebook

Pay Rates for Internet Researchers
The rates of pay for Internet researchers depend on their experience and areas of expertise. Jobs start at around $10 an hour or less if you don't have much of a track record. Once you have some positive testimonials and have proven yourself, you can bump your rates up to the $20 an hour range. If you have a legal or technical background, you can set rates as high as $50 to $75 an hour.
Since you're working from home as an Internet researcher, you have several options for setting up payment plans with clients. PayPal is an easy option, and you can invoice clients based on the hours you work. Once you've established a reputation and have developed long-term clients, you can ask for a retainer fee from clients and get paid up front.