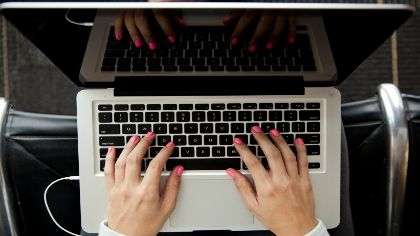 Work-at-home moms face an uphill battle in getting themselves not only known as professionals, but also taken seriously as professionals. Which is why a well-designed, content-rich blog that's focused on your field of experience and expertise is vital if you want to make your presence felt on the Internet – and believe me, you do! These are just a few of the reasons why blogging is so important for your business interests.
Builds Your Brand
Making a name for yourself on the Internet today isn't as simple as it was a decade ago. There are millions of people clamoring for the same six seconds of attention to make the same impression you are. A blog gives you numerous opportunities to associate your name with your industry and make an impression where it really matters – in the minds of potential clients and/or employers.
Establishes Your Expertise
Some people mistakenly associate blogging with an online diary of sorts. Today's blogs must be focused and professional in order to make a lasting impression with prospects. Your blog needs to be all about your unique knowledge base and set of skills within your industry. Let your talent shine so that when clients go looking online for someone with your skills, your blog posts can tell them what they want to know about you as a person and an industry leader.
Fosters a Sense of Community
Blogs are no longer one-sided conversations with the world. They're interactive experiences where people in similar fields with similar backgrounds or expertise can come to share opinions and offer insights. These people become your friends over time, and when you find yourself in need of work, you never know when they'll be ready to send some overflow work your way or recommend you for certain positions within other organizations based on the sense of community they've developed with you.
Provides Opportunities to Showcase your Skills, Talents, and Abilities
Talented women from all walks of life with a wide range of interests work from home. Your blog is an opportunity to really strut your stuff and show off the best of your talent and energy. Whether your professional skill is graphic arts, creative writing, website design or something else, your blog is an important first impression you get to make with your clients.
Helps Perspective Clients View You as Genuine
Many freelancers are hesitant about reaching out to new clients on the Internet because they've been burned before. Many clients have also been burned by inconsistent or unreliable freelancers. Your blog helps establish you as a legitimate business to the people who will ultimately become your clients. Make sure it's a great first impression!
The bottom line is that your blog does matter. It can be the first impression for many potential clients and so much more to you as a business owner. Treat your blog like the tool it is and it can be a powerful force that drives your business onward and upward in the years ahead.