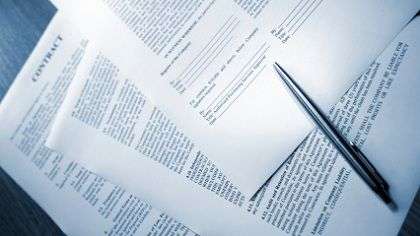 In many situations, whether the business is big or small, operators need to secure legal authorization in the form of a business license to carry out entrepreneurial activities in a city or state. It is important to note that regulations governing licensure will vary from state to state; in some cases it will even vary from county to county or city to city. Individuals planning to step out as entrepreneurs are left to ponder; when is a business license needed?
The following information will help you determine when you need a license for your business.
Types of Business License
Although it may seem to complicate matters further, business licenses and requirements also vary according to industry; this added consideration is actually the first step for determining whether or not your business needs a license. Clearly, practicing doctors will need a state business license that is different from that of what the plumbers and salon owners. The type of city business license you get therefore depends on what industry your business falls under; sometimes this is determined by the local commerce agency or your state.
Each license contains its own special requirements which may include fees, certifications, insurance and exams. Thus the first step is to recognize the industry of your business and contact the appropriate department in your state for information about regulations; this information is easily found on line. Be sure to check authoritative resources; do not rely on word of mouth or even the opinions of other business owners; they may be unknowingly operating illegally (especially if they have a business that may not require licensure in another state).
It is also important to understand the scope of service that you are allowed to perform under a particular license or certification; e.g. in some states certified hypnotists can only help people lose weight and quit smoking before it is considered to be psychotherapy. Psychotherapy usually requires a Masters Degree and a therapist license (but not in all states) is required in lieu of the 30 hour hypnotist certification course. A hypnotist that acts outside the scope of service could be facing serious penalties; this could include jail time.
Public Service
When your business involves serving the public, that is, when your service or product has the potential to harm or put the people in danger, a license is definitely a must. The food business is an example of this; concerns about cleanliness and food sources among others are always present in this type of venture. Other instances where business license is definitely needed are when a service is performed on customers (e.g. plastic surgery, dental work) or when operation of your business may affect the environment. There is a need for these kinds of businesses to be monitored by the local government to ensure public safety.
Business Financing Application
A business tax license is a requirement of some local governments; this is also known as an operating license. Some areas only require this form of license if you have a place of operation that has coming to the business location. Other municipalities may also require home business and online businesses to pay the for the business tax license; this license is just a method for local government to collect revenues and does not reflect expertise-- or lack of it-- on behalf of the business owner.
Opening Bank Account
Whether it is to open a savings account or a business checking using the company's name, banks may ask you to submit a state business license as one of the identifying forms needed to verify the legitimacy of your business. The bank may just require a copy of the legal document that you used to set up your business; e.g. a sole proprietorship, a partnership, a corporation, a limited liability company and so forth. State governments will provide you with the forms to set up your business structure; to fill out the forms you will need to get an EIN (employer identification number) from the IRS; this is the business version of a social security number. The forms and the EIN are free and may easily be obtained online. Once your business has a legal structure, the state will provide you with a business identification number which you can use to set up your bank account. Note that this is not the same as getting a license from the state; however, once you have filed your business documents, the state is likely to require yearly filing fees.
Fictitious Name
If there is no licensing requirements or specific permit needed for your business - yet you still want it registered or legalized - you can simply file for a fictitious name. A fictitious name is also known as "doing business as" (DBA) name where your business name and personal name is made to be synonymous officially. In many states, this comes after you have filed your business structure.
When you are wondering whether or not you need a business license, it will help to consider the professional requirements that must be met (these usually involve qualifications to do business) as well as governing body revenue requirements that are placed on businesses (these are usually fees that have no bearing on qualifications to do business).