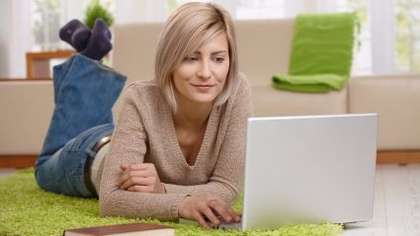 Roughly six months have passed since Elance and Odesk merged into Upwork. The change made many freelancers nervous (including myself)--so how is the new Upwork program stacking up?

Overall, while the transition wasn't painless, Upwork has a few advantages over the older platform. So, what do WAHMs need to know about the new platform? Here's the pros and cons that I've discovered while making the switch to Upwork.

The Pros of Using Upwork


Upwork actually combines two platforms into one—oDesk and Elance. With the merge, there are more potential clients using the system. Initially, I was nervous because oDesk seemed filled with clients looking to pay $1 an hour, but I have still found a good mix of job postings, including larger companies who recognize, well, that you get what you pay for.
The communication system on Upwork is more chat based then long-form messages. With the Upwork software download, communicating with clients is more efficient, since you don't even have to have a web browser open.
The Upwork platform also has a clean, minimal design that's somewhat simple to use, once you get the hang of where everything is located that is.
Upwork also recently added a "top rated" feature that puts a badge on some freelancer profiles. Once I earned this badge, I found many more clients were reaching out to me before I had even bid on their project.

The Cons of Using Upwork


Upwork hasn't been completely glitch free, however. I've tried to access pages and on several occasions received messages that the site was experiencing an unusually high volume and couldn't display the pages at the moment.
When my account switched over, I was switched as an agency instead of a freelancer. Many jobs show a preference for single freelancers instead of companies, but I couldn't convert my profile without closing all of my current work. Long story short, I have both a freelance and agency account, so my income, saved jobs and messages are spread out over two different locations.
The communication system is also a bit confusing. I've found messages in at least three different places, sometimes to the point where I can't find a message that I had read earlier through my email system.
Getting started on Elance was tough—I had a hard time finding work until after I had reviews. While I don't have personal experience with starting over on Upwork, with the merger between the two, increased competition will likely make it even tougher for new freelancers.
And of course, with the switch, the fees increased. Upwork now takes 10 percent of freelancer earnings, up from 8.5 percent.

Upwork is a good platform that's connects freelancers with a lot of clients—I've found a lot of success in expanding my client base with both regular and one-time projects. But, there's more than a few negatives that, as Upwork continues to grow, will hopefully be addressed.