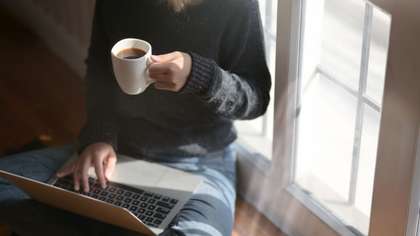 Millennials are a unique generation. They are tech-savvy, brilliant multi-taskers, extremely self-confident, and often addicted to the online world. Unlike baby boomers and generation X, millennials aren't focused on landing a traditional job and retiring at the same company. They are willing to give up their jobs to start their businesses. Additionally, unlike baby boomers and generation X, millennials were born into a different world where information is readily available at their fingertips. For that reason, their approach to conducting and running a business can be a bit different from past generations. However, this doesn't make them infallible.
Starting and running a business isn't easy. But then, the dream of being your own boss motivates people to push harder. However, only a few startups make it past the five-year mark. While there are some insanely successful millennial startups such as Facebook and Airbnb, there aren't so many successful millennial entrepreneurs. Most startups fail due to some basic mistakes.
Here are some common mistakes millennials make when starting their businesses and how to avoid them.
Having an inadequate cash reserve
Setting aside enough cash is incredibly vital for the survival of any business in times of sudden financial need. With massive wealth inequality that does not favor the millenial generation, many millenials do not have cash set aside for a rainy day. In case of an emergency, they end up looking for short-term loans that often have high interest rates. A cash reserve isn't only necessary for your business, but for you as a person as well. It eliminates the temptations to use business funds for personal emergencies.
Not having enough insurance
In a bid to keep the business' expenses down, some millennial entrepreneurs might look to cut a few corners to keep their overall costs down. Most of them often overlook the need to have their businesses sufficiently insured. It's imperative that you have all the necessary insurance to operate a business. You can get proper coverage for your vehicles, place of business, health, and any other that would be necessary for protecting the interests of the company. Also, when changing your insurer, make sure you have a plan in place before scrapping the one before it. Should something happen when you don't have the necessary insurance in place, you'll end up paying for them using company funds, which is a loss.
Not hiring a financial advisor
When starting out, an entrepreneur might not see the need to consult a financial advisor, more so when it's a small business. This is a massive mistake because seeing a seasoned advisor can be the difference between succeeding and making big financial blunders. An experienced financial advisor will give you all the information you need in terms of paths to profitability, planning the company's finances, and so forth. What's more, you get to prevent poor financial decisions altogether. Click here for a reputable financial advisor.
Mixing personal and business money
The SBA estimates that about 78% of small businesses are sole proprietors, meaning the owner often handles all the daily tasks. As such, they might not see the need to separate the business and personal accounts since they are operated by the same person. However, financial advisors say that it's always a good practice to keep the two apart. When you run both your personal expenses and the business finances from a single account, there are bound to be problems. Consolidating information such as your expenses becomes incredibly tricky and tiresome because you have to separate expenses and incomes that were personal from those that were business-related. Consequently, you're likely to have cash flow issues and problems with the government because of problematic paperwork when the tax season finally arrives.
Incurring debt while looking to future revenue
Debt is one of the biggest killers of millennial-owned businesses. Entrepreneurs sometimes tend to take on too much debt, while eyeing their future income to cover these debts. While it might work sometimes, it's a risky way of doing business. Incurring unnecessary debt places huge cash flow problems on your business. Be prudent when taking on debt. In case you do incur some liability, ensure that you pay on time, as it will bolster your reputation as a reliable entrepreneur while also keeping your credit as healthy as possible.
Overhiring right off the gate
Small business owners often have to carry the mantle of every facet of the business. However, when the company starts growing, entrepreneurs look to lighten their load on some matters to better concentrate on more critical issues. While it might be the right thing to do, exercise precaution and abstain from taking on too many staff when it isn't necessary. When you add to your human resources, you incur more expenses than just their salaries and benefits. It means getting more office space, training the staff on their new jobs, and also purchasing additional support equipment such as computers and stationery.
Overspending on the inventory
Inventory is a crucial aspect of any business' operations. However, you should exercise caution when purchasing your inventory. While some suppliers might offer you some discounts if you're buying in bulk, it's always better to err on the side of caution. Since you're just starting, take things slowly. Take on just what you can manage and ask for more when you're nearly out of stock. While it might be cheaper to buy in bulk, you'll then have to incur additional expenses such as security, warehousing, and so forth. If you take on too much stock, especially on credit, you might be stuck with a slow-moving product that has your money tied up, eventually bringing severe cash flow problems.
Unrealistic budgets
For your business to succeed, it has to operate within its means. Millennial entrepreneurs should always have realistic budgets and stick to them. Having unrealistic budgets will hurt the company because, in most instances, the money will be used in a way it shouldn't. This affects the operations and profitability of the business negatively. If you're unfamiliar with budgets, you can consult a financial advisor who will take you through everything you need to know. By looking at your finances, they can help you create a budget that won't only work out great for you, but also keep profits high.